welcome to 
Greek Shades is an intercultural activity company, with the mission to combine and promote physical, social, and cultural activities in a friendly and yet professional environment. The goal is to encourage active learning to people of all ages, who are welcome to participate in private and small group classes. Since the owner is Greek-American, it is a Greek-friendly environment that currently provides several activities in the two primary languages of English and Greek. Its vision is to expand its activities and languages very soon.
Activities offered include kids and adult language lessons along with Ballroom, Latin, and Greek Dancing as well as Wedding or Event showcase preparation.
Learn more about the owner, instructor and visionary Christiana Kyratzouli here!
---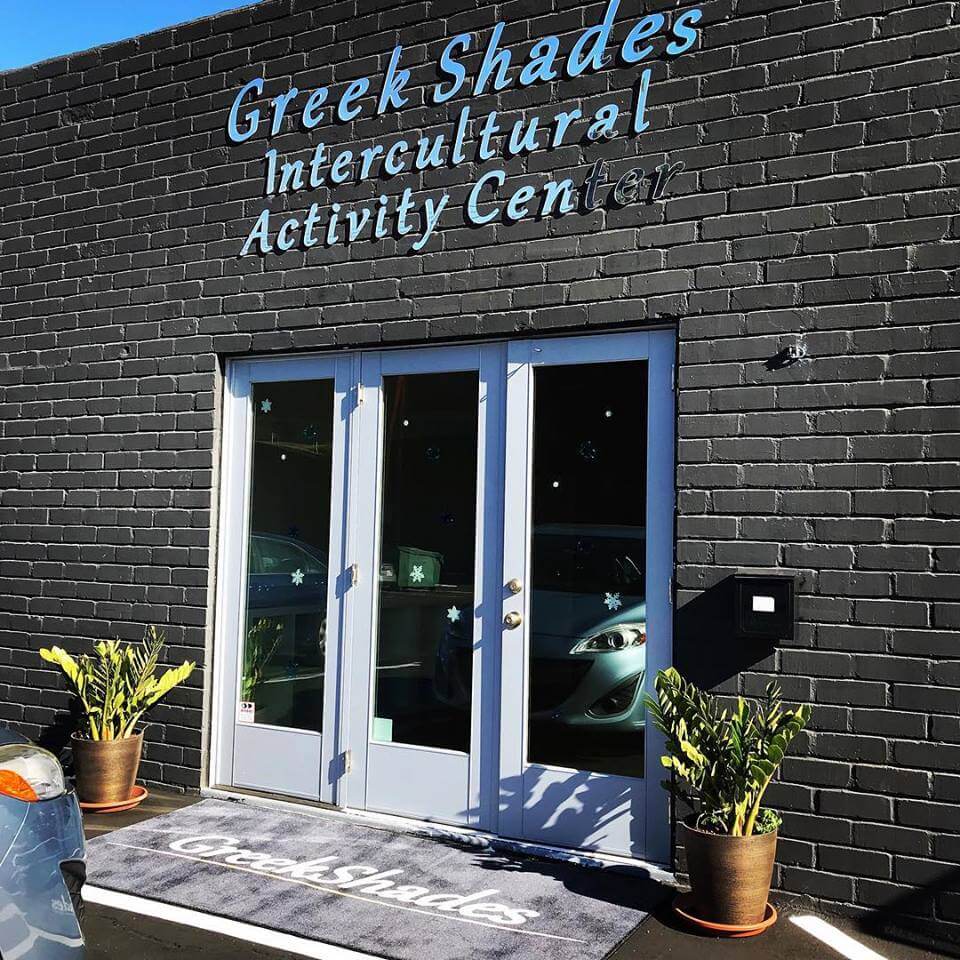 ---
Workshops
Sabor a Flamenco II-A Taste of Flamenco (volume II) Sunday December 16th 4:00pm-6:00pm 'Sabor a Flamenco II' is a workshop on basic flamenco vocabulary.  It will begin with an exploration on...
Testimonials
I just wanted to take a moment to memorialize just some of the outstanding attributes of my Teacher Christiana Kyratzouli.
This is my second year taking Greek with Ms. Kyratzouli at St. Sophia's Cathedral in Los Angeles. I have to say here that Christiana runs her class almost at the University level. She selected an excellent text book written by the top Publisher for Greek studies.
Not only do we follow the curriculum found in the text book but we also have many additional lectures in Greek that cover cultural topics. Ms Kyratzouli feels and she is correct that a well rounded course needs to include both.
Ms Kyratzouli is also extremely capable (as she is fluent) in explaining the many facets of Greek grammar which one would need to master at some point to build a strong foundation upon which to learn the language.
In summation her classroom is organized and thorough but at the same time lively and stimulating.
I look forward to taking her classes again.

Vida Nahmoulis

Student

Christiana Kyratzouli is a wonderful Greek teacher, she is always in class early and gives us students 150%. She really cares about her students & has a great personality. She has help me immensely.

Paul Columbis

Student

Christiana has made jumping into a new language fun and encouraging for me! Having never read or spoken a word of Greek before her class, it's been only two months and I can already read and speak in sentences! Not only can I see my personal progress, but she is extremely helpful and creates an open environment to practice and learn from the other students. I have never felt intimidated or looked down upon based on my level, and have greatly appreciated this from her. Something I am also grateful for is that Christiana teaches us the language while also teaching us the culture. We learn traditions, slang and different protocol of the Greek people that I would never learn from just reading a textbook. I am excited to keep continuing with her teachings!

Oriana Pedone

Student